The story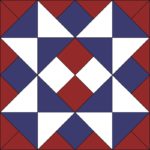 Salute to Colours – Loyal to his Country.  The military career of George Ward was long, eventful and loyal. George Ward enlisted with the 58th regiment in his native country of Ireland. He came to North America in 1776 as a soldier in the 62nd regiment of the British army. Ward fought for the British in the American Revolutionary War and saw action in Ticonderoga.
During this war George Ward was captured in the battle of Camden and questioned in order to turn his loyalties from the British Crown. However, George Ward escaped from the Boston prison. Upon arrival in New York, he quickly reenlisted in the British army with his fellow soldiers.
Eventually, George Ward was honourably discharged from the army in 1796. However, after starting up his tavern on the Longwood's path, George Ward was enlisted again by the British Army in 1812 as a dispatch rider. He was nearly 70 years old! As a dispatch rider, Ward's loyalty was called into question by fellow servicemen and superior officers. However, Ward never faltered in his fierce loyalty to the British Army.
Ward's legacy was passed on to his children. Ward raised several sons who were loyal to the British crown and defended the region that is now Canada. Both of George Ward's eldest sons were active members of the area militia during the War of 1812.
Location
Salute to Colours
2380 Longwoods Rd, Wardsville,ON. Hosted by Knapp's Farm Service Inc
Latitude : 42.67509 Longitude : -81.72963
See the barns on google maps