The story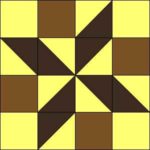 Tecumseh Park, Tecumseh Public School, Tecumseh Monument, Tecumseh Road and Tecumseh Street are Chatham-Kent names honouring the famed First Nations leader. Even the village of Thamesville was once known as Tecumseh until it was determined that there were two Ontario towns with that name. Prominent Chatham doctor T.K. Holmes was also named after the warrior as a result of his father seeing Tecumseh at Arnold's Mill the day before the fateful Battle of the Thames. However Chatham-Kent is only one of many places in North America whose towns, streets, institutions, sports teams and businesses pay homage to this hero.
Why has this man garnered so much attention throughout history? In his day over 200 years ago, Tecumseh was both famous and infamous, depending which side you were on, but despite their allegiance, both friend and enemy admired his intelligence, bravery, leadership, eloquence and integrity.
Recent War of 1812 commemorations have reminded Canadians that without Tecumseh's influence and the contributions made by his Anishnaabeg warriors in combatting American aggression in the Wester District, now Southwestern Ontario, our national borders might not be what they are today.
A Shawnee chief, Tecumseh is believed to have been born in 1768 in Ohio on the Scioto River near Chillicothe, His name is understood to mean Shooting Star and to be assoiciated with a celestial panther, the spiritual patron of his family's clan. His childhood was dominated by war. Invading armies occupied Shawnee territory and his people were no match for the land hungry settlers and American soldiers. The "Longknives" were his enemies as they killed both his father and brother, seized Shawnee land and destroyed their towns.
Indian Nations became increasingly alarmed as one broken treaty after another allowed the U.S. Government, land speculators and settlers to gobble up traditional homeland and hunting grounds. Tecumseh worked tirelessly to unite the various Indian Nations of North America into a confederacy with the dream of establishing a country west of the Mississippi where his people could live in peace. Besides a separate Indian state, Tecumseh's dream included living peacefully alongside his non-native neighbours. Used to a more communal way of life, First Nations had difficulty understanding the white man's concept of individual land ownership. "No tribe has the right to sell even to each other much less to strangers…sell a country? Why not sell the air, the great sea, as well as the earth? Didn't the Great Spirit make them all for the use of his children?"
In the meantime, the violent fighting and tales of Indian attrocities, some real but many imagined, only fueled anti-Indian sentiment and Tecumseh became public enemy number one.
Years later U.S. President Wm Harrison and Vice-President Richard Johnson, who some claim killed Tecumseh, campaigned on the virtue of having brought about the death of Tecumseh, since both men had fought at the Battle of the Thames. When the United States declared war on Britiain in 1812, Tecumseh allied himself with England, not out of loyalty, but because he considered the British the lesser of two evils.
Chatham-Kent's fascination with Tecumseh probably began in earnest on August 17, 1812 when Tecumseh with his warriors and General Brock with his army, including militia from Kent County, captured Fort Detroit from the Americans. The Chatham Museum has in its
possession a medal given to John Bedford, who would have been 16 at the time, for his participation in this battle. The museum also has a table from McCrae House (still standing on River View Line) at which Tecumseh purportedly sat. But it is his death at the famous battle east of Thamesville on October 5, 1813 that Chatham-Kent citizens remember best. Arnold family history tells of Tecumseh's last hours spent at the Kent Bridge area home of Christopher
Arnold, an acquaintance from the Detroit campaign.
With the death of Tecumseh also came the death of his dream. The Treaty of Ghent, which ended the War of 1812, gave the Indians nothing. For close to two centuries Chatham-Kent citizens have sought to erect a suitable memorial to this great man but the lack of political will and finances had produced only a modest one east of Thamesville. But on October 5, 2014, two hundred and one years to the day after his death A PLACE OF MANY GRASSES was dedicated at this site.
SOURCES: Valley of the Lower Thames by Fred Coyne Hamil
Romantic Kent by Victor Lauriston
Greater Evils by Glen Stott
Internet
Location
Shooting Star
Tecumseh Monument- Longwoods Rd East of Thamesville
Latitude : 42.56496 Longitude : -81.93071
See the barns on google maps