The story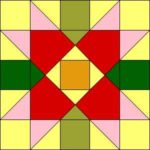 What words could be used to describe woman who lived along the Thames River more that 200 years ago? Strong and hard working for sure but how about entrepreneur, successful business woman, wealthy landowner and diplomat? Although these words are more apt to describe a woman of the 21st century, such a woman lived in our area two centuries ago. Her name was Sarah Ainse or Sally as she was commonly called.
Sally was believed to be an Oneida woman, born around 1728 near the Susquehanna River. As a teenager, she married Andrew Montour, a Metis who, in late 18th century North America was an important interpreter and negotiator. Speaking many languages he was a go-between the British, French, Americans and First Nations for famous historical figures such as George Washington. When their marriage ended, the older children went to live in Pennsylvania while Sally and her baby Nicholas, who later became a wealthy fur trader, went back to her own people.
Sally's life was as varied as were her names. She had many husbands and was often known by their surnames…Montour, Maxwell, Willson as well as the names Hands, Hains and Hance. Sally became a successful fur trader and was deeded six square miles of land along the Mohawk River by the Oneidas. However the colonists of New York did not honour the deed and frustrated, she became a trader on the Great Lakes. By 1759 she was known to be living at Michilimackinac. At the onset of the American Revolution she moved to Detroit and a census of 1779 lists her as having a house and lot in Detroit as well as 4 slaves; 3 cows; 4 horses and 100 pounds of flour.
In 1780 she purchased from the Chippewa a large track of land on the north side of the Thames River. The area stretched from the river's mouth at Lake St. Clair to the Forks at present day Chatham and was 150 acres deep. The transaction was duly registered and witnessed in Detroit. In 1787, she moved to the Thames with her slaves and she and her son began to cultivate two small farms. With the McKee Treaty of 1790, the British Government purchased from the Indians, a tract of land comprising most of the counties of Essex, Kent, Elgin and part of Middlesex for 1,200 pounds. Although the chiefs stressed that Sally's earlier purchase be honoured, the Land Board ruled that she could have only 200 acres like any other Loyalist. Thus began Sally's 23 year battle with the British government.
Sally was an intelligent woman who spoke several languages and could function equally well in either native or white culture. As such she was an ideal diplomat and courier for Chief Joseph Brant as he struggled to unify and protect the many Indian nations threatened by white settlement. Sally was respected by both native and non native alike. The well known circuit preacher, Nathan Bangs describes a visit to her home on the Thames. She was a "good, simple- hearted, earnest creature." She gave him a comfortable room, food and the generous gift of a dollar but declined to eat with him, deeming herself unworthy. She considered it an honour to have the gospel preached in her home. Another visitor said she "has a good farm here and a tolerable good house with furniture in the English style, having several pictures and a considerable plate…is remarkably tall and elegant in her person…She was dressed fully in English mode with a long gown and hair flowing loose behind." When she repeatedly petitioned the British government for title to herThames property she had support of many native chiefs including Brant and that of the Indian agent Sir John Johnson and Lt. Governor John Graves Simcoe. However, the Land Board stalled on her claim until Simcoe left Canada.
Although providence seemed to shine on much of Sally's life, her good fortune did not last. Disaster struck when her harvest filled barn caught fire, leaving her destitute. She appealed to the Moravians at Fairfield for help and a collection of 20 bushels of wheat was given to her. In the early 1800's she moved to Amherstburg and continued to fight for her land until giving up in 1813. Living into her 90's she died here in 1823.
As strong as Sally was, she was up against much stronger forces. At the time, under British rule, a woman's role was determined by her relationship to men (mother, daughter, worker). A married woman could not own property and it is said that she had less rights than a slave or an insane person. Sally was also an Indian and the government did not want to set a precedent by allowing Indians to own land. And Lastly she stood in the way of the white man's land speculation. Once described as a bon vivant who loved to spend money, it is sad that for all her determination, self sufficiency and hard work, Sally spent her final years relying on the charity of others.
SOURCES: There was a Time by Jim and Lisa Gilbert;
Romantic Kent by Victor Lauriston;
The Valley of the Lower Thames by Fred Coyne Hamil;
The Divided Ground by Alan Taylor.
Location
Providence
6570 Grande River Line, Pain Court, ON
Latitude : Longitude :
See the barns on google maps