The story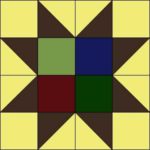 The North Star, or the Drinking Gourd as the freedom song calls it, led many escaped slaves north to Canada. They were helped along the way by various church groups who were against slavery. Three settlements happened in Kent around the 1840's the most famous of which was based on the life of Josiah Henson better known world wide because of Harriet Beacher Stowe's book based on his life: Uncle Tom's Cabin. Henson was born a slave in Maryland in 1789, brutally attacked with a fence rail at 19 leaving him unable to lift his arms above his head. He married at 22, became a minister at 39 and after trying to purchase freedom for himself and his family, crossed the Niagara River into Canada in 1830. By 1834 he had moved to Colchester, near Windsor. He was part of the Second Company of Black volunteers attached to the Essex militia who captured the schooner Ann, a rebel ship which had run aground in the Detroit River disturbances during the Rebellion of 1837 – 38.
In 1840, when Henson arrived in the Dawn Settlement, many refugees had already settled in Camden Township and Dresden. Josiah saw the need for land ownership by refugees as well as access to an education. He and Hiram Wilson, a missionary teacher and abolitionist from Boston, planned the settlement and a school for escaped slaves. Mr. James Fuller of Quaker background was their benefactor. Fuller visited and supported Dawn by travelling to England to raise funds from the Society of Friends (Quakers). The British American Institute
was erected in 1842 along the Sydenham River. Policies for the school's function and curriculum were drafted. Josiah purchased land for his family and became interested in the use of lumber. A sawmill and a gristmill were added to the school location. This school was successful for many years but mismanagement by others saw its demise and eventually the institute property was sold and the funds used to erect the Wilberforce Institute in Chatham which became an important training and educational centre for learning skilled trades.
Josiah made three trips to Britain during his life, meeting and exchanging autographs with Queen Victoria and also displaying walnut boards from the Institute at the Great Exposition in London. Today the Ontario Trust Foundation is owner of the historic Uncle Tom's Cabin location which is an international tourist attraction.
The Elgin Settlement at Buxton was started in 1849 by Rev. William King, a Presbyterian minister who found himself a slave owner through his wife's family while living in southern Louisiana. Being against slavery and not able to free his people there, he decided to bring them to Canada. With support from the Presbyterian Synod and the Governor General of Canada, he was able to purchase 9,000 acres of land for settlement, despite much local opposition from Edwin Larwill of the Chatham community who opposed Black settlement. Financial support came from many Presbyterian churches across the country. The Elgin Association was incorporated in the year 1850 by an Act of Parliament. Clearing of land, use of timber, construction of drainage and roads was included in the making of the settlement with regulations for 20 hectare lots for each home a specific distance from the road, required fencing and gardens. Management of ownership of land had a strict protocol that kept the settlers together and provided families with an enviable educational program. Job opportunities with the advance of railway construction enabled settlers to make regular payments as property owners. A donated Liberty Bell, a gift from the residents of Pennsylvania, was rung each time there was a new arrival to the community seeking freedom.
The community continued to grow and prosper with the building of a schoolhouse, church, shoe factory, blacksmith shop, lumber industry, gristmill, pearl and ash factory, store and bank. More churches were established as the community grew. The legacy experience was continued with the introduction of the annual Homecoming, on Labour Day Weekend. Connections by descendants are made in search of ancestry. The study of the Buxton Settlement has prompted many writers and researchers from around the world to visit and report on the community museum established as a Centennial Project in 1967 by descendants of the early families. It is now known as the Buxton National Historic Site and Museum.
Shrewsbury was the third site for escaped slaves fleeing the Fugitive Slave Act of 1850 in the United States. Originally designed as a dream county town by John Graves Simcoe who had great plans for the area as a port, it was finally surveyed in 1797 after Simcoe left Canada.
Some ship building took place during the War of 1812. A second survey of Shrewsbury was done in 1846-47 after Suffolk county was merged with others and a second county town besides Chatham became unnecessary.
With fugitive slaves escaping across Lake Erie and through Ohio to Detroit via the Underground Railroad and thence up the Thames, Shrewsbury and its surveyed lots became and attractive place to call home. Here, in time, a considerable number of fugitives settled.
Hunting, fishing, farming and working on the construction of docks at Rondeau Harbour were their chief employment. The black muck of the area was rich and market gardening was also carried on. In 1844 Simcoe's Communication Road was finally run through to Shrewsbury from Chatham.
In a later era, wealthy Blacks from Detroit established summer homes in Shrewsbury. Angling and hunting parties brought many visitors and a wharf of sorts was built and replaced in 1945 with a proper pier. Does anyone remember the famous restaurant called "White's" that served the best chicken dinners? I think it was run by a woman from Chicago who used her cottage as the restaurant as it was only open in the summer. It has been gone for many years now but it was still around in the 1960's.
SOURCES: Romantic Kent by Victor Lauriston
When Chatham Was Woods by John Rhodes
Black History Museum
Buxton National Historic Site
Uncle Tom's Cabin Historic Site
Name of sponsor of Barn Quilt : BME Freedom Park
Location
North Star
Wellington and Princess Street, Chatham, Chatham-Kent, Ontario, Canada
Latitude : Longitude :
See the barns on google maps