The story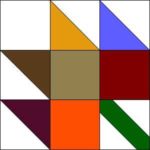 The Maple Leaf is an iconic symbol of Canada that is recognized the world over. The maple tree, species of which are found in every province in Canada, is a symbol of strength and endurance. Besides it's esthetic beauty this tree has for centuries provided us with a wide variety of wood products. People lucky enough to live in eastern Canada have enjoyed since early times what is probably it's most favourite product…maple syrup. For early residents of the Thames, it was an extremely important commodity.
First Nations people who recognized it as a source of energy and nutrition used stone tools to make incisions in the tree's trunk. Reeds or pieces of bark were used to collect the sap in birch bark buckets. To concentrate the watery liquid, hot rocks were dropped in the buckets or the sap was exposed to freezing temperatures and the layer of ice on top was disposed of. Ojibwa called the sugaring off period the "maple moon" or sugar month. When the French arrived they were shown how to make maple syrup and how to reduce it further into slabs of maple sugar that could be stored for later use. With white settlement came metal containers and utensils making the process easier.
In the 1700's and early 1800's most people had little if any money. They grew or made what they needed. If there was extra they could trade it for what they lacked. Traders from Detroit often travelled the Thames bartering their wares for corn, potatoes, pelts, baskets, cattle, hogs, lumber and maple sugar. One such merchant sent his boat to Fairfield and ordered his clerk to collect 100 – 200 pounds "of that fine Indian sugar." In the late 1790's the Delaware Indians at the Moravian mission of Fairfield were selling 5000 pounds of maple sugar yearly.
Imagine too how First Nation Peoples and early settlers would feel after making it through the winter, on a bland diet and whose supplies would undoubtedly be dwindling, to be rewarded with such a wonderful treat. Despite the hard work the "sugaring off" season must have been a much anticipated and joyous time of year.
The commercial hub of the Thames was the trading post of Mathew Dolsen located about 4 miles south of present day Chatham on the Dover side of the Thames River. Mathew brought goods from Detroit on a sailing vessel of his own construction, perhaps the first :ship" built in the area. Over the years his enterprises included a tavern, distillery, grist mill, tannery, blacksmith shop and cooperage. No doubt many a settler and First Nations family traded their maple sugar here for other goods.
When the next "maple moon" comes around and thoughts turn to piles of pancakes smothered in maple syrup one should try to remember how important this common but delicious treat was to the very survival of Chatham-Kent's early peoples.
SOURCES: Romantic Kent by Victor Lauriston;
The Valley of the Lower Thames by Fred Coyne Hammil.
Kent Historical Society Vol#1: Pioneer Life in Kent County by T.K. Holmes M.D.
Kent Historical Society Vol#8: Use of Native Plants for Food by Indians and Early
Settlers of Kent County by Charles Hand (reprint 1986)
Location
Maple Leaf
6651 Riverview Line, Chatham, ON
Latitude : 42.36602 Longitude : -82.29023
See the barns on google maps