The story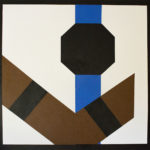 In the early years "School Boy Hockey" was played in Lynden on natural ice. Once kids completed elementary school, there was no opportunity to play locally; they played bantam, midget and juvenile in Ayr. In 1970 South Dumfries Community Centre was built and shortly after St George and District Minor Hockey was formed. Now boys and girls could skate locally; figure skating, hockey and roller skating. Hockey grew to include a Junior team, "The Dukes". The name honoured Earl (Duke) Gaukel; he was a construction worker during the building, the first manager of the arena facility and continued in that role for 22 years.
St George area has had 4 individuals who associated with the National Hockey League (NHL):
Tommie Ivan (aka Tommy Ivanoff) – coach and general manager of 2 NHL franchises – coaching career lasted more than 60 years – nominated into the sport's Hall of Fame because of his success coaching Detroit Red Wings and running the front office of Chicago Blackhawks.-
Don (Donnie) Johns – played 153 games, a defenceman, for Montreal Canadians, New York Rangers and Minnesota North Stars.
Tom Fergus – played centre position for Boston Bruins, Toronto Maple Leafs and Vancouver Canucks.
Adam Munro – drafted, as a goalie, in 2001 by Chicago Blackhawks – played with Syracuse Crunch and Toronto Marlies.
South Dumfries Community Centre is busy year round facility. Ice season runs from mid September to April for figure skating and hockey. The banquet facilities hosts community and family functions.
Name of sponsor of Barn Quilt : South Dumfries Comunity Centre
Location
Hockey
7 Gaukel Dr, Saint George, ON
Latitude : 43.24672 Longitude : -80.25824
See the barns on google maps